SHAKE IT UP

DON'T STOP DANCING
Are you trying to find a FUN and AMAZING party on holiday?
Come to dance your heart out!!
 ▲All the guests will be divided into 4 groups     
 ▲Complete 4 dance classes in 2 hours     
 ▲Fun dance battle with friends and teachers  
 ▲Special offer and lucky draw 
 Dress Code: Dancewear or workoutwear
Entry: RMB80 including 1 soft drink. 
Reservation: (021) 6256-4400 or mail to

 info@souldancing.cn
Jazz Funk
Jerome Alexander
Salsa
Pole Dance 
Ella Huang
Come and enjoy dancing with your family, friends or sweetie! Limited spots. Please reserve ASAP! Contact  (021)6256-4400 or mail to info@souldancing.cn
We offer over 20 different styles, including:
Ballet, Jazz, Contemporary, Salsa, Pole, Bachata, Kizomba, African, Chair Dance, Heels Dance, MTV Dance, Jazz Funk, Hiphop, Zumba, Yoga, Pilates, Private Wedding Dance, Company Teambuilding Class and variety styles of Kids Dance etc.
Souldancing复兴分部作为上海最大规模,最大国际师资团体的舞蹈工作室之一,总面积超过1300平方米,拥有5间设施完整的舞蹈教室, VIP私人舞蹈课程教室,舒适的休息区,以及宽敞的更衣室和淋浴设施。来自世界各地的专业舞蹈老师,将为您提供每天20小时及每周150节以上的舞蹈课程供您选择。
Souldancing Studio设有20种以上舞蹈课程,包括:
芭蕾、现代舞、爵士、莎莎、钢管舞、巴恰达、非洲舞、椅子舞、高跟鞋舞、MTV舞蹈、爵士街舞、尊巴、瑜伽、普拉提、婚礼舞蹈私课、公司团体私课、多舞种儿童课程等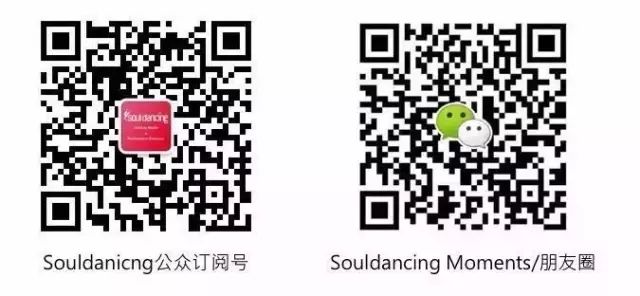 Email: info@souldancing.cn
Website: www.souldancing.cn
Fu Xing Studio: Room 418, Block A, No. 1199, Middle Fu Xing Lu (Jianshan Rd) / 复兴中路1199号A座418室(嘉善路口)/ (021) 6256-4400