SIDP (Shanghai International Dance Project) along with Souldancing Studio presents Master Class Series. Through the on-going series which bringing the industrial leading/ hottest up-and-coming dancers & choreographers for the featuring classes, we'd like to build an integrated platform to share the knowledge, talents, styles, and to take our workshops to the next level.Souldancing国际舞蹈艺术中心联合上海国际舞蹈项目推出大师课系列。课程将由业界优秀的舞者和编导们客座执教,他们来自不同的国家,擅长不同的舞蹈风格。这将是一个极好的专业知识,人才信息,艺术风格等交流的平台,也将把我们的舞蹈工作坊推向一个更高的水平。
Master Class Series – Jazz FunkDate/ time: 11.00am-12.30pm, Sunday, November 6

Instructor:  Leo Giraldo

Address: Souldancing Studio, Room 418, Block A, No.1199, Middle Fu Xing Lu (Jiashan Rd) 复兴中路1199号A座418室 (近嘉善路)/ (021) 6256-4400

*Class is 90 minutes 课时为90分钟

*Class Level: Intermediate to Advanced 难度: 中级-高阶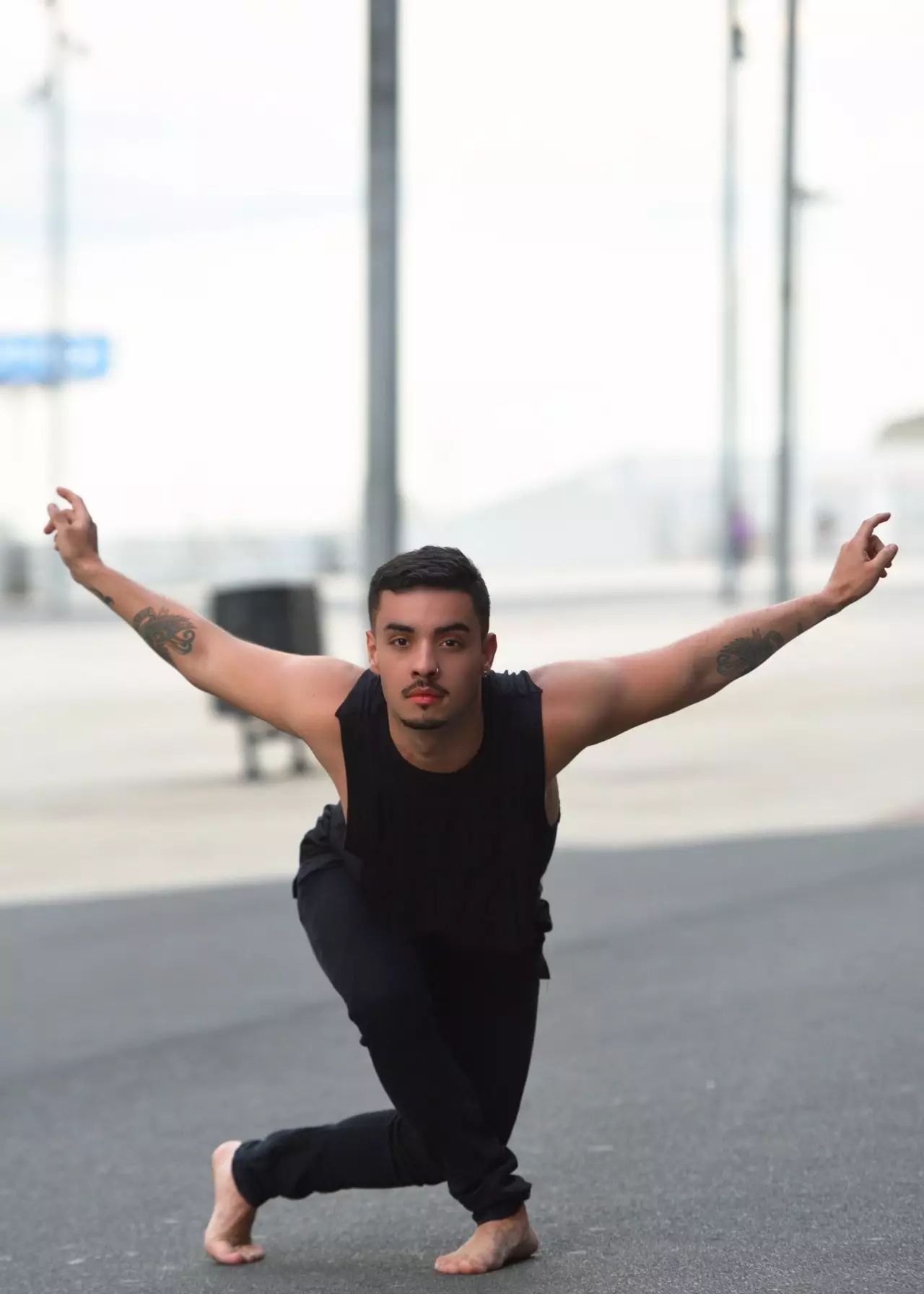 Yes, shout out loud please! This week's Special Guest – Leo Giraldo!
请跟着小编一起尖叫吧!本周大师课客座嘉宾导师 – Leo Giraldo。
If you are a loyal Souldancing member, you must know Leo. He was one of the hottest Souldancing Studio's regular teacher and his Jazz Funk class is widely loved by all levels' all styles' students.
若您是Souldancing的忠实会员,您对Leo一定不会陌生。Leo曾是Souldancing最炙手可热的常规课老师之一,他的爵士街舞课程,广受各级别各舞蹈风格学生们的青睐。
In 2015 year end, Leo left China for Los Angeles for 4 months' training, where the world center attracting top dancers and also MDC (Millennium Dance Complex) locates,  to learn from each other and share the experiences. In July 2016, he was invited by China Hunan MGTV to be the Choreographer for 2016 SuperGirl Competition.
2015年底,Leo决定去美国洛杉矶4个月进修并交流经验,洛杉矶是世界顶级舞者聚集地,也是MDC红房子所在地。2016年7月,他受中国湖南芒果台邀请,作为2016年超级女声大赛的编舞导师。
LEO BIOGRAPHY 个人简介

He describes himself as a very versatile dancer, due to his passion for every kind of music beat. From Hip Hop to Waacking and Vogueing, he is being practicing and learning a lof of style around the world. Leo用多元化或多面手来形容自己,他对任何音乐、舞种都抱有极大的热情。从Hiphop到Waacking到Vogueing,他始终致力于学习和了解全球不同舞种及其文化。

– Dancer to Rihanna (MTV EMA's 2011, Madrid). 2011年马德里MTV EMA Rihanna伴舞

– Spanish representer at HHI (Hip Hop International) World Championship in Las Vagas in USA (2012).  2012年代表西班牙参加世界美国拉斯维加斯的国际街舞大赛世界冠军赛

– Judge at Thessaloniki Hip Hop Championship (Greece, 2013). 2013年作为Thessaloniki街舞

– TV Show dance in China: So You Think You Can Dance and Laure Shang (2014).  2014年中国版舞林争霸表演嘉宾

– Tour Dancer for Kyle's European Tour (2011, Paris, Barcelona, Rome and Madrid). 2011年Kyle的欧洲巡回表演伴舞 (巴黎、巴塞罗那、罗马、马德里)
How to Register 报名方式
Original Price: RMB350/ pax 原价350/每人 REPOST, RMB150/ pax 若微信分享,即可以150元的优惠价格购买此课程
Master Class Series is valid for Souldancing membership, REPOST & make your reservation in APP now! Souldancing 会员凭有效会籍+微信分享,即可提前在APP中预约!Limited Free Spots for Professional Dancers 职业舞者有少数免费申请名额 
Reservation is required 需提前预约: info@souldancing.cn/ (021) 6271-2275